Ajman meeting room 1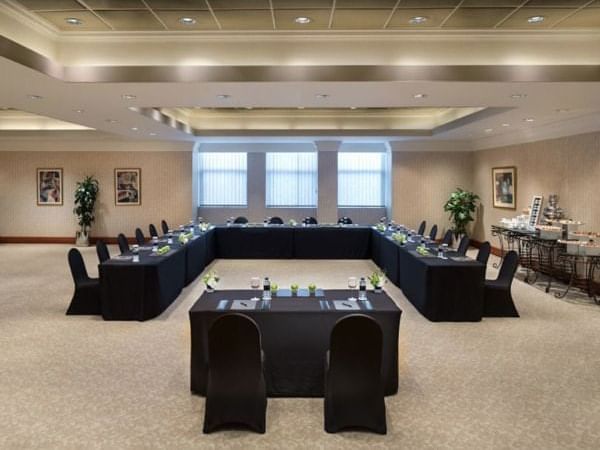 Ideal for larger business meetings or a formal lunch, the Ajman Meeting Room 1 provides the ideal setting for any event, no matter how formal. Arranged in a theatre style, it can host up to 200 people, or for a more intimate meeting, up to five people.
With tasteful décor and our expert staff on hand, you needn't worry about the organisation of your event, giving you the freedom to spend time with your guests and enjoy the occasion. If you'd like more information, please do get in touch with our team, who'll be more than happy to assist you.