The Avenue Bowling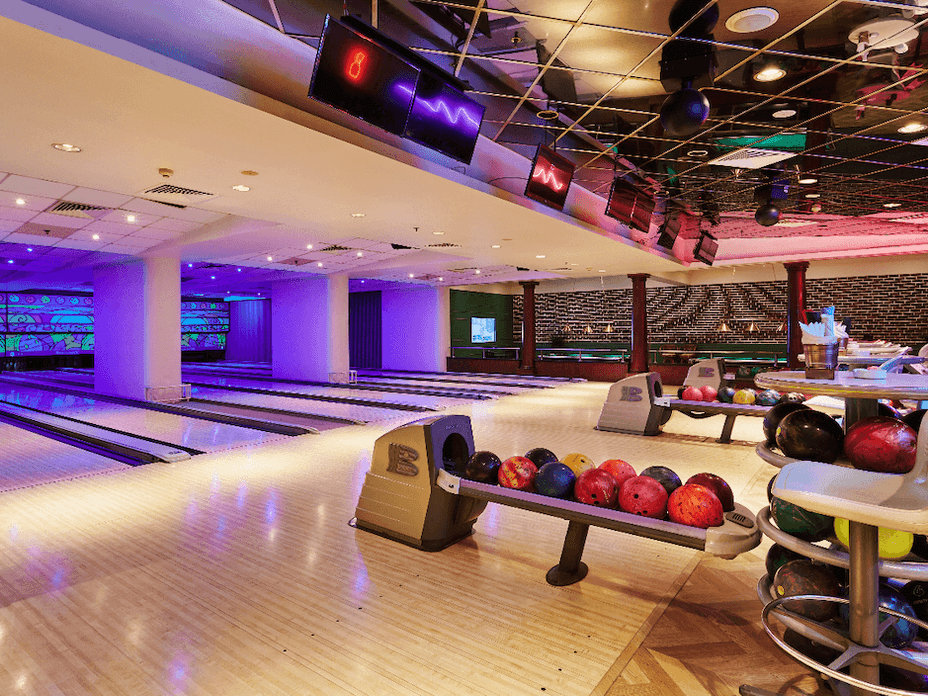 The Avenue Bowling is the only licensed bowling alley serving libations in Ajman and in the UAE featuring a six-lane bowling alley and two billiard tables to entertain your preferences.
The Avenue Bowling Bar offers delicious flavours from salads to burgers paired with refreshments to enjoy while resting between the strikes.
Games start from AED 25 per person. Happy Hour on food and beverages every day from 4 pm - 10 pm
Opens Daily from 4:00 pm to 4:00 am

Age Policy: Children and Young Adults below the age of 21, are not permitted to enter the Bowling Center after 8:00 pm. You should also expect to show ID when entering the bowling center after 8:00 pm. Acceptable forms of identification include a valid passport and a valid Emirates ID card.