Masfout meeting room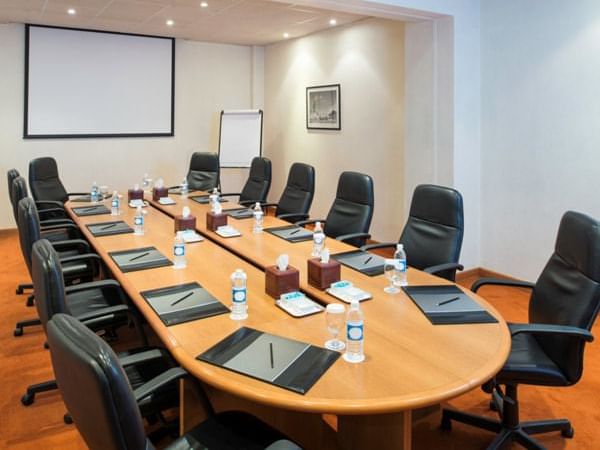 A professional, yet welcoming space designed to maximise communication and clarity of thought, the Masfout room offers space for up to 14 people in a boardroom layout. It provides an ideal place to collaborate, strategize and make decisions, and is fully equipped with all the facilities and technology you would expect to find in a modern boardroom.
Alternatively, the Masfout Boardroom makes the perfect venue to meet clients and discuss deals. Whatever you need this well presented and unique space for, our dedicated events staff will do all they can to ensure your event goes as smoothly as you planned.