Ajman museum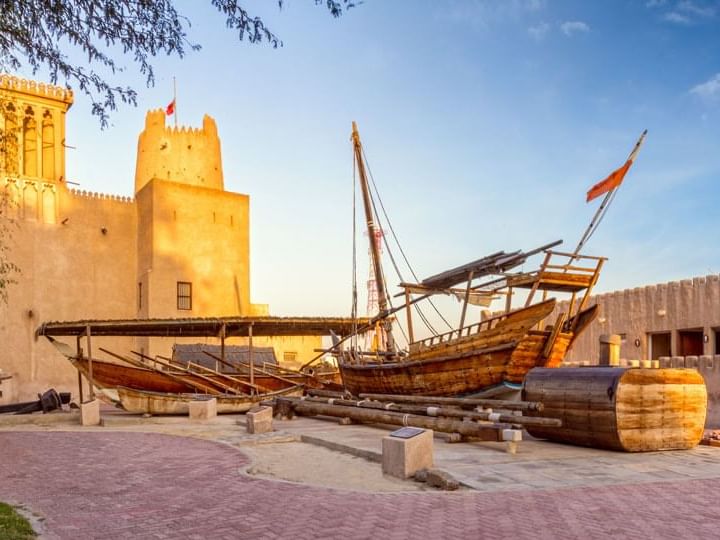 Once a formidable fortress, the grand palace of Ajman still stands today in the form of a museum. This 18th century marvel is built of gypsum and stones from the coral sea, revealing the tales and treasures of Ajman's past through an assortment of photographs, weapons, tools and archaeological artifacts.
With a fascinating collection of artifacts housed in a beautifully restored fort, Ajman Museum is one of the most visited historical attractions in the Emirate. The exhibits offer a compelling glimpse of Ajman's past, from centuries-old manuscripts and weaponry to models of wooden dhows and ingenious irrigation systems.
Timings: Saturday - Thursday (8:00am - 8:00pm) / Friday (2:30pm - 8:00pm)
Admission: 5 AED p.p.
CC7W+96Q - Al Bustan - ليوارة 1 - Ajman - United Arab Emirates عجمان United Arab Emirates