Library lounge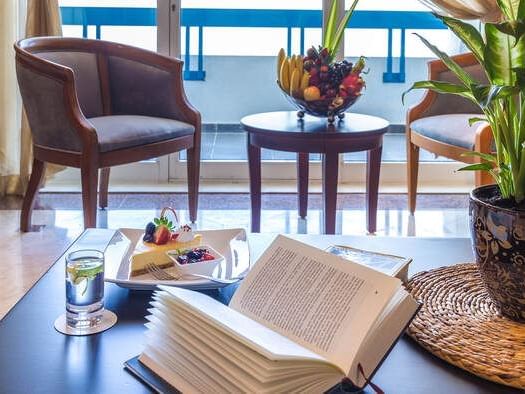 Discover marvelous sea views in peaceful, calm settings at The Library Lounge - the perfect place to unwind with a good book or magazine, watch TV or simply strike an interesting conversation with your friends. Coffee, light snacks and drinks are available upon request.
To place an order, press 4 or if you like to speak with an operator press 0.
NB: Dear guests, we would like to let you know that Library Lounge will remain closed until further notice. We apologize for the inconvenience caused.